2023 World Cup: "Some People Say I'm Too Old To Play Football" – Onome Ebi Unperturbed Over Age Criticism
1,248 total views, 3 views today
By Amaechi Agbo
Age is just a number, perhaps, and this could have informed Super Falcons captain, Onome Ebi to stated that criticism over her age going into the 2023 FIFA Women's World Cup does not bother her.
The defender who turned 40 last month will make her sixth appearance at the nineth edition of the FIFA Women's World Cup to be co-hosted by Australia and New Zealand in July and August.
The Abia Angels defender is among the 23-woman final squad list of the Coach Randy Waldrum led Super Falcons team heading to the quadrennial tournament next month.
"Some people say I'm too old to play football, that I shouldn't be out on the pitch and that I should make way for younger players. What can I say to that, apart from the fact that I love this sport more than anything? I was already kicking in my mum's tummy!" Ebi told FIFA+ in an interview on Wednesday.
Ebi, who turned 40 last month, maintains her physical strength by taking up challenges. She trains with the men's team of Levante Las Planas, the club she joined last year, as competing against men helps her build more stamina which is vital in her role as a defender.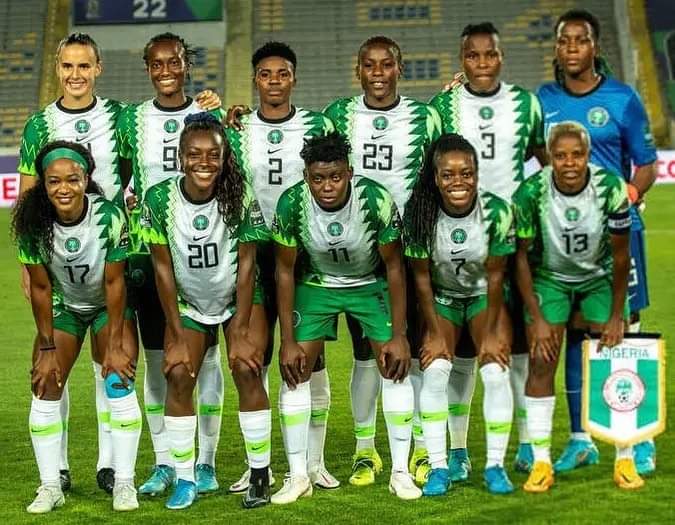 "If some people don't like seeing a 40-year-old woman looking as comfortable in high heels as she does in football boots, then that's their problem. Their comments don't grate on me; on the contrary, they drive me to excel," Ebi added.
"I'm proud of who I am; I've got a vast amount of experience and I'm putting it to good use with my team and my country. You know, it's often said that if you're not making waves, no one talks about you, but the moment you get some forward momentum, you'll attract criticism as well as praise. And so I chose to move forward."
On 6 July 2019, she became the first African footballer to play in five FIFA World Cup Tournaments, taking part in the 2003, 2007, 2011, 2015 and 2019 editions of the and the 2008 Beijing Olympics.
Nigeria reached the quarter-finals in 1999, their best result so far in the tournament. They were knocked out in the last-16 in 2019 by Germany suffering a 3-0 defeat.
However, Ebi has a daunting task to pull her team out of Group B of the tournament described as "Group of Death" involving co-host, Australia, Olympic Champions, Canada and Republic of Ireland
The Super Falcons will begin the World Cup campaign on July 21 with a crunch tie against Canada