NWFL Starts November 15, As Naija Ratels Battles Nasarawa Amazons In Opening Game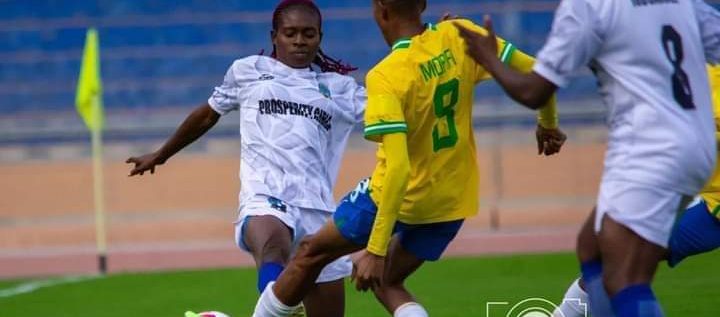 7,586 total views, 9 views today
By Amaechi Agbo
Neighbors, Naija Ratels of Abuja and Nasarawa Amazons of Nasarawa State will lock horns in the opening Group A Match of the 2023/2024 Nigeria Women's Football League, NWFL on November 15, www.bestchoicesports.com.ng can report.
The NWFL board approved the resumption date as well as conducted the draws for the abridged league season during their Annual General Assembly held in Lagos on Thursday
The 16-team League Clubs were paired in Group A and B.
Group A is made up of Naija Ratels of Abuja; former champions, Nasarawa Amazons of Nasarawa State; returnees, Confluence Queens of Kogi State and Abia Angels of Abia State.
Others are: Heartland Queens of Owerri,
Dannaz Ladies of Lagos, Royal Queens of Warri, Delta State and Adamawa Queens of Adamawa State.
Group B, regarded as "Group of Death" has champions Delta Queens of Asaba; Lakeside Queens of Ogun State, former champions, Rivers Angels of Port Harcourt and Sunshine Queens of Akure.
The other teams are: Robo Queens of Lagos, Edo Queens of Benin; newcomers, Ekiti Queens of Ekiti State and CAF Women's Champions League bronze winners, Bayelsa Queens.
Matchday one fixtures
Naija Ratels vs Nasarawa Amazons
Confluence Queens vs Dannaz Ladies
Abia Angels vs Adamawa Queens
Heartland Queens vs Royal Queens
Lakeside Queens vs Rivers Angels
Ekiti Queens vs Delta Queens
Sunshine Queens vs Bayelsa Queens
Edo Queens vs Robo Queens
The AGA approved Ekiti Queens Vs Delta Queens as the star match of the opening day of the NWFL premiership season scheduled to be played at the Oluyemi Kayode Stadium on Wednesday 15th November, 2023.
The board also directed that only stadia that meet the required NWFL stadium facilities criteria shall be approved for the 2023/2024 premiership season.