Prudent Handball Premier League To Hold In Abuja Next Month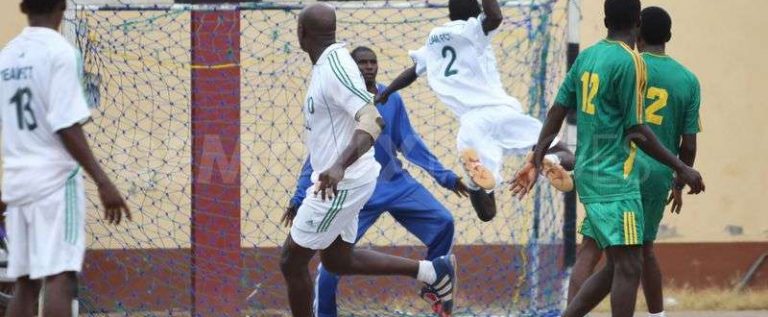 By Our Correspondent
As Nigeria's sports family continue to wait patiently for total reopening of sports in the country, the Prudent Energy Handball Premier League will tentatively hold in Abuja in October this year, Bestchoicesports.com.ng can report
In statement released by the secretary general of the Handball Federation of Nigeria (HFN) Alhaji Maigidansama Mohammed, the top tier handball league that has seen postponement because of the Corona Virus pandemic that put to stop sporting activities in the country, will hold in Abuja from October 23rd to November 7th 2020 subject to the approval by the Federal Ministry of Youth and Sports Development.
Alhaji Maigidansama also stated that there will be no first or second phase this year as the league would be held on consolidated basis as a result of the remaining timeline for handball in the end of the year.
Therefore all the teams will play round-robin games amongst themselves and the winners will emerge as the 2020 Prudent Energy Handball Premier League Champions in the men and women category respectively.
Alhaji Maigidansama advised all teams to commence earnest preparation in line with the tentative date pending approval by the sports ministry.
All participating teams are advised to ensure compliance with the COVID-19 SPORTS CODE & PROTOCOLS as instructed by the Federal Ministry of Youths And Sports.
It is also mandatory for players & Officials to come with certified documents from the NCDC and only tests done about a week or less to the commencement of the championship will be accepted by the COVID 19 committee.
The Prudent Energy Handball Premier League was postponed for the first phase in Abuja earlier in the year because the Federal Ministry of Youths And Sports put a halt to all sporting activities as result of the Corona virus pandemic.