REVEALED: Why Ogenyi Onazi Terminated His Contract With Zalgiris After Six Months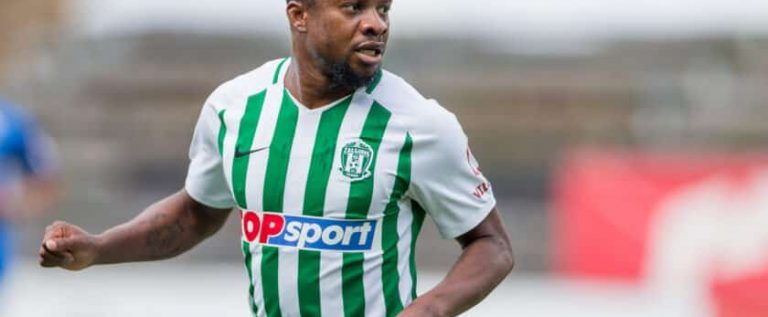 1,646 total views, 12 views today
By Amaechi Agbo
Forgotten Super Eagles midfielder, Ogenyi Onazi, has left FK Zalgiris Vilnius six months after signing for the Lithuanian club with many being shocked over the situation
Onazi joined Zalgiris Vilnius in February after mutually terminating his contract with Danish Superliga side SönderjyskE.
However, six months after signing the one-year deal, he has parted ways with The Green-Whites.
Onazi joined the A Lyga side in February, scoring two league goals in 19 appearances, as well as hitting target in their UEFA Champions League qualifier against Linfield in a 2-1 win.
The Nigerian has, however, explained that his decision to quit the club was due to a better offer for his services by another club.
"It's a very difficult time to say goodbye. In the contract we had, it said that I could leave anytime I had an offer and at this time it came very fast so we had to take the option and I will like to thank the club president for giving me the opportunity to show that I'm not injured, which I really appreciate," Onazi explained in an Instagram video.
"To the fans, I want to thank them also for supporting us and me personally for everything they've done and I'll keep supporting them."
Media reports gathered that it was a mutual agreement between the two parties.
The 28-year-old who hasn't played for the Super Eagles since 2018 made 26 appearances in all competitions for the club, including four in the Champions League qualifiers, where he scored a goal in the first round qualifying.
Onazi also scored two times and provided one assist in 19 league games for the side.
The identity of his next club is yet unknown at the time of this report.