AMAC Football Coaches Unity Cup: Chika Odoh Shines As Konsole Thrash Unique Sapphire, Daniel FA Win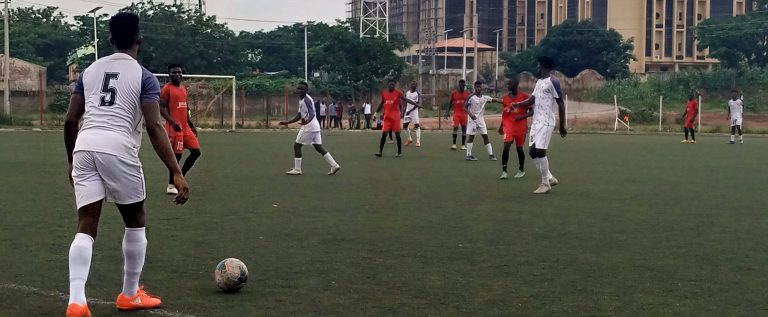 585 total views, 3 views today
By Ebube Dike
Chika Odoh of Konsole Sports shone like a million stars as his runs and dribbling ability mesmerized their opponents in their 3-0 win over Unique Sapphire in the ongoing AMAC Football Coaches Unity Cup Tournament in Abuja.
Tall, huge and composting, Chika who was nicknamed "Yakubu" (after former Super Eagles striker due to his strength and power) by the fans during the match, was a constant threat to the Unique Sapphire's backline and his efforts got a deserved result in the half hour mark.
Christopher Eze put the Konsole Sports lads in front early in the 4th minute of the encounter.
Five minutes after, Sunday Samari doubled their lead while in the 29 minute, Chika Odoh bulldozed his way in-between three defenders and side footed the goalkeeper from tight corner inside the 12 meter arc to make it goal number 3.
In the second half, fewer chances were created but Chika made the best of a golden moment when cutting from the right side of their opponents goal area and one-on-one with the goalkeeper, he unselfishly passed to his fellow attacker who slotted the ball into the net for what could have been the 4th goal of the day but it was flagged offside.
In the first match of the day, Daniel Football Academy defeated Great Rising Stars 2-0 with a record setting fastest goal in the tournament scored in 14 seconds.