Diouf Picks Okocha As Africa's Most Talented Footballer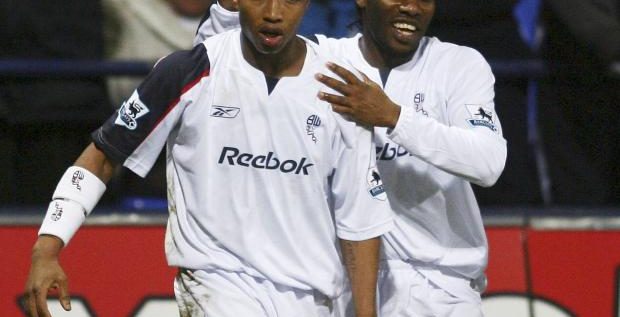 Former Senegalese international, El-Hadji Diouf has rated Nigerian as the most African talented footballer the continent has ever produced, Bestchoicesports.com.ng understands
Diouf, Senegal legend, said Austine Jay Jay Okocha once said he never knew he is a black footballer until he got to, where he suffered racial abuse while playing in the German Bundesliga.
Noted for his dribbling skills and trickery on the ball, Okocha is regarded as one of the finest footballers to have come out of Africa.
Okocha was part of the Super Eagles side that won the 1994 Africa Cup of Nations in Tunisia and Nigeria's U-23 side that won the gold medal in the football event of the 1996 Olympic Games in Atlanta.
The 46-year-old however failed to win a major title at level with the likes of Didier Drogba and Samuel Eto'o ranked ahead of him in the list of Africa's greatest footballers.
Despite not winning any title at club level, Diouf believes Okocha is the most talented footballer he has come across.
"Today I respect what they [Drogba and Eto'o] have achieved in football and I will always defend them," Diouf told RSI.
"The most talented of African footballers, who have played the game on the continent, since I was born, is Jay Jay Okocha".
"To be talented doesn't necessarily mean that you are the best or have won the most titles in your career, we'll always have people who will win more trophies and I respect that.
"He is the most talented player that I have ever seen. He did not win as many trophies as the others, he did not win the Golden Ball but no one can argue that he is the most talented African footballer of all times."