EXCLUSIVE: Enyimba Coach Resigns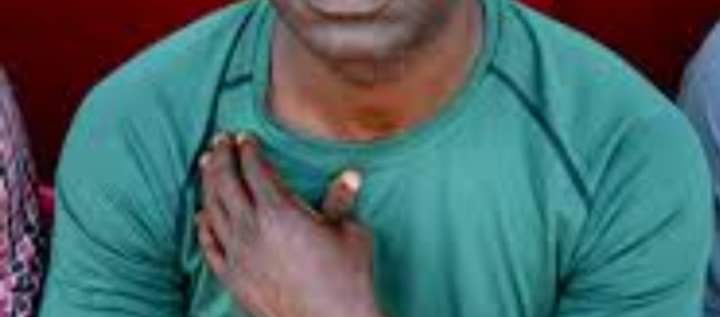 1,853 total views, 1 views today
By Amaechi Agbo
The poor performances rocking eight-time Nigeria Professional Football League, NPFL side Enyimba International FC took a nose dive over the weekend as the Chief Coach of the club Caleb Esu have resigned, www.bestchoicesports.com.ng can report exclusively
Coach Caleb Esu resigned on March 15, 2022.
Findings by this paper showed that the Chief Coach resigned after he was made an escape goat of Enyimba's recently poor performances in the league.
In a letter made available to Best Choice Sports addressed to Enyimba Chairman, Felix Anyansi Agwu in which Nigeria Football Coaches Association and the League Management Company, LMC were copied, Coach Esu said his resignation which was a heavy decision for him, was prompted by threat and toxic environment he had found himself.
Best Choice Sports gathered that the chairman of Enyimba Supporters club had accused Coach Esu as the brain behind Enyimba's recent travails in the league, a fact Coach Esu pointed out in his letter.
He started by saying that his resignation was with a heavy heart: "With a heavy heart, I write to intimate you of my resignation from your club, due to the threat and toxic environment I find myself.
"I was singled out by the supporters as a member of your technical crew that have not done well with the club, during our trial times in the league.
"As a coach in this country, there's nowhere I've been to of which I'm seen to be incompetence in my profession as a trained coach," began
He lamented that the club's supporters club have succeeded in rubbishing his name. While stating that he had no regrets leaving the club, he thanked the management for the opportunity to be part of the team for the ongoing season.
"Enyimba supporters have succeeded in rubbishing my name, but I dont regret their action. What I know for sure is that "Light they say has nothing to do with Darkness".
"I thank you, for the opportunity given to me, to be part of the technical crew of Enyimba F.C. 2021/2022 season. Please accept my resignation from the team," the letter concluded.
An insider told our correspondent that Enyimba do not want the news of Esu's resignation, hence they kept mute over his letter.
Coach Caleb Esu it could be recalled promoted Go Road FC as well as the Dakkada FC to the NPFL at various times.
He joined Enyimba in September last year but their relationship could not last longer.
Enyimba are currently 10th on the league table with 26 points from 19 games.