Poverty Fighters Make Bright Start In North-Central Handball Championship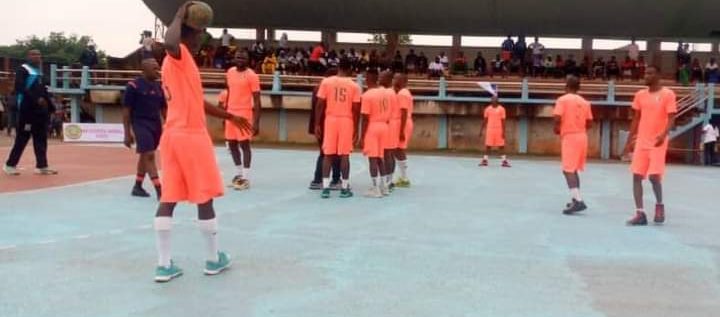 924 total views, 3 views today
North Central Handball League
By Amaechi Agbo
Debutants, Poverty Fighters Handball Club of Abuja on Saturday morning began their North-Central Handball Championship campaign on a bright note as Prudent Energy Handball Premier League side Benue Buffaloes came from behind to record a draw against the new boys.
The match, though interrupted by rainfall, had both spectators and officials applauding great handball display from the young Abuja boys.
Making their debut officially competitively since the club was founded in January this year, Poverty Fighters had no respect for the established side, rather they ran riot to subdue them
The first period of the encounter saw Poverty Fighters take a three-goal lead in 11-8 scoreline.
Benue Buffaloes struggled to match the physicality and ferocious attack of the Fighters in the early stages but they were more clinical in the second period.
The second period had similar intensity with Buffaloes' technical bench calling for time out severally to motivate their players and change tactics.
The match continued with Poverty Fighters not letting go of their quest to record a win in their opening match of the competition.
However, Benue Buffaloes who will fly to Lagos in October for the second phase of the 2022 Prudent Energy Handball Premier League season, made their experience count in the closing stage as they levelled scores to bring the game to a 20-20 final score line.
Speaking with Best Choice Sports after the match, Poverty Fighters Handball Club coach, Abdullahi jibrin lauded his lads for playing to instructions adding that they could have won the game if not for a split moment of loss of concentration
"First match in a tournament is not always easy especially with a team competing for the first time.
"I am proud of the team. They played very well, we executed our game plans. If not for loss of concentration at the closing stage, the result could have been different for us," he said.
Poverty Fighters will take on Plateau Vipers in their second match on Sunday morning