Tanzania Women's Premier League Club Official Impregnates Female Player, Absconds With Her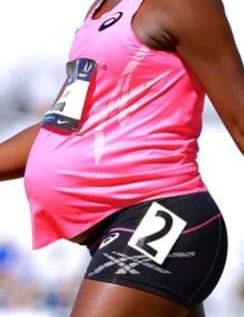 5,771 total views, 372 views today
By Amaechi Agbo
A Tanzania Women's Premier League club official has reportedly impregnated his female player and absconded with her, www.bestchoicesports.com.ng can report.
Tanzania Women's Premier League side, Fountain Gate Princess Football Club has been enmeshed in negative report after it emerged that their player, Peris Oside, a Kenyan citizen, was impregnated by one their unnamed managers
The club in a length letter explaining the development, noted that the said player was no longer under their payroll as her one-year contract with the club elapsed in May.
Peris Oside is a former Kenya U-17 and U-20 player and captained the latter.
The letter signed by the club's executive director, Mr Japheth Makau, petitioned the leaders of Football Kenya Federation (FKF) and Federation of Football Tanzania (TRF), declaring their willingness to cooperate with the federations in investigating the act.
"The leadership of Fountain Gate Princess would like to give explanation regarding the incident that is related to our former player, Peris Oside a Kenyan citizen.
"Paris Oside was signed by the Fountain Gate Princess in the month of June 2022 for a one-year contract until May 2023. Her contract was terminated due to clashes between both sides and she was farewelled in all procedures and given her rights as her contract demands.
"We have received news that the player was in a relationship with one of our managers and that he has impregnated her. We as an institution have taken steps to write a letter to the accused and asking him to write a letter in response to those allegations. The suspect wrote a letter and denied the allegations. It has also become a concern for Hana and the leaders of "Football Kenya Federation" (FKF), "Federation of Football Tanzania" (TRF) and his family to know the steps to be taken in relation to this matter," the club side in a statement obtained by this paper.
The club noted further that it has put the affected staff on suspension
"The institution has stopped work immediately for the suspect to pass the pain adding that such act is a negation of their moral probity
"The institution will continue to give sincere cooperation until the truth is known and the steps that should be taken to the account.
"We would like to understand that the Fountain Gate Princess is strongly opposing these behaviours and has been collaborating with various clubs in providing regular seminars for players and managers and allowing players to talk to the highest level of leadership if there appears to be any 23 dahl sexual harassment or bribery Of any kind of that. Our players also have security and supervised by female leaders (matrons) whenever they are inside and outside the camp.
"However, it is difficult to discover the personal table of some leaders with bad intentions. So in this case what happened is proved to be the personal behavior of the leader and not the stand of the institution.
"The institution will continue to cooperate till the end to those who follow this issue (for the truth to be known and punishment should be taken so that it can be a lesson to other leaders with similar behaviors."
Did Peris Oside Sign One-year Contract With Fountain Gate Princess FC?
Investigation by this paper shows that the Tanzania Women's Premier League campaigners signed a three-year contract with Oside and not a year deal.
The club while announcing their signing of the Kenyan in June last year said: "We are happy to announce the arrival of Peris Oside from Kenya on a three-year deal. She joins us from Nakuru City Queens Football Club that plays in the Kenya Women Premier League. She is also the captain of the U-20 and U-I7 national teams."
Oside made her debut against defending champions Simba Queens in a charity match, which Fountain Gate won 1-0 at the Benjamin Mkapaka Stadium Dar es Salaam, Tanzania.
She is the second Kenyan female footballer to join a Tanzanian team, after Harambee starlets midfielder Corazone Aquino, who joined Simba Queens last week.
Fountain Gate Princess also runs a football academy which trains young football players from the ages of 15-20, and has branches in Dodoma, Morogoto, Gito and Dar es Salaam.