2022 National Principals Cup Gets New Dates As Fosla Academy Set To Defend Crown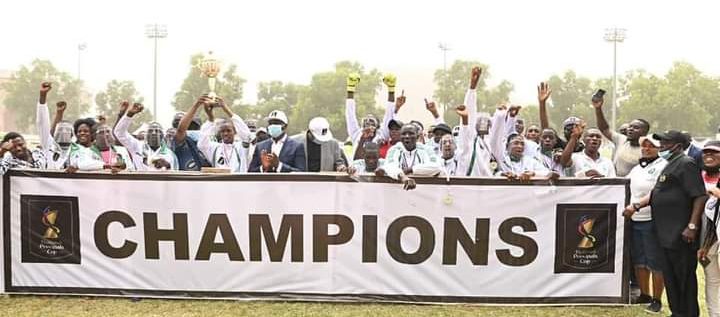 1,737 total views, 3 views today
By Amaechi Agbo
New dates have been announced for the finals of 2022 National Principals Cup
The Federal Ministry of Youth and Sports announced on Thursday that the zonal finals will take place between 11th and 15th December 2022 while the national finals is scheduled for 18th to 22nd January, 2023.
The Nigerian School Sports Federation is saddled with the responsibility of coordinating the organization of the state finals, after which the baton will handed over to the zonal coordinators for the prosecution of the zonal finals. The tourney then transits to the national finals that will take place at the Federal Capital Territory, Abuja.
The Director of Grassroots at the ministry, Mr. Patrick Okeke said that "the purpose of the National Principals' Cup is to discover talents and it is part of the clear mandate of the ministry. It is key to develop talents and the reinjection of life into the National Principals' Cup, which is in its second successive year is important".
Minister for Youth and Sports development, Sunday Dare committed to reinstating the National Principals' Cup and his administration is set to host another edition of the championship that has produced international heroes for Nigeria.
It could be recalled that Nigeria's first and foremost premium independent football Academy, Fosla Academy of Abuja won the last edition of the National Principal's Cup
The Abuaja-based academy showed class and superiority as they defeated Christ Comprehensive School 2-0 in the final on March 30, 2021.
Played at the practising pitch of the Moshood Abiola National Stadium, Abuja, Fosla Academy from FCT represented the North-Central zone at the final while Christ Comprehensive School Kakuira from Kaduna State represented North-West region
The defending champions defeated Government Secondary School Pykasa to win the FCT/State Cup on Monday.