Breaking News: Bayelsa United Coach Is Dead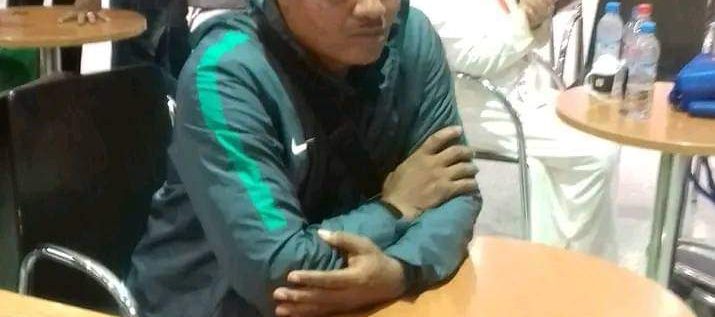 7,890 total views, 3 views today
By Amaechi Agbo
Bayelsa United goalkeeper trainer, Coach Ernest Salolome Teigbanyo is dead.
The young coach died on Thursday after a "brief illness"
The Media Officer of the club, Jackson Hananeel confirmed the sad news on Friday.
"Bayelsa United extremely saddened to report that our goalkeepers coach Ernest Teigbanyo has passed away after a brief illness yesterday.
"Our thoughts and prayers to his family at this sad and difficult time," he said on a WhatsApp message
He was part of the Future Eagles (U-15) national team as well as the Golden Eaglets) U-17) national teams technical crew
Coach Ernest was one of the finest goalkeepers in Nigeria during his playing days and he carried on his talent into the Bayelsa United technical crew
A Veteran of the Youths Sports Confederation (YSFON) in Port Harcourt, Late Ernest played for both domestic and foreign clubs during his glorious days
He featured for Eagle Cement FC, Sharks FC
Udorji United FC, Bayelsa United FC, Timbisa Classic FC of South Africa as well as Mabopone Young Masters in South Africa
Upon retirement from professional football he took up a coaching vareer impacting his wealth of experience on the younger generation.
Before his demise, he coached; Rivers Angels,
Sharks FC, Dolphin FC, GoalKeeper Trainer Nigeria U-15 /17 National Team as well as Bayelsa United, his last appointment