Elizabeth Anyanacho Undergoes Anti-doping Test Ahead Of Tokyo Olympics
By Amaechi Agbo
Nigeria's 2020 Olympic taekwondo medal prospect, Elizabeth Anyanacho has undergone an unplanned anti-doping test ahead of the 2020 Olympic Games, Bestchoicesports.com.ng can report.
Anyanacho, Nigeria's current best taekwondoist underwent the anti-doing test on Thursday, November 26, 2020.
Although details of the test were not made public, the 2019 African Games bronze winner said the test was conducted without prior notice.
Alghtough she was tracked by the "unnamed" anti-doping agency, he described the testing as "awesome"
"Without any notice, Anti-Doping tracked me to my training camp earlier today. Awesome!" the 21-year-old said on twitter.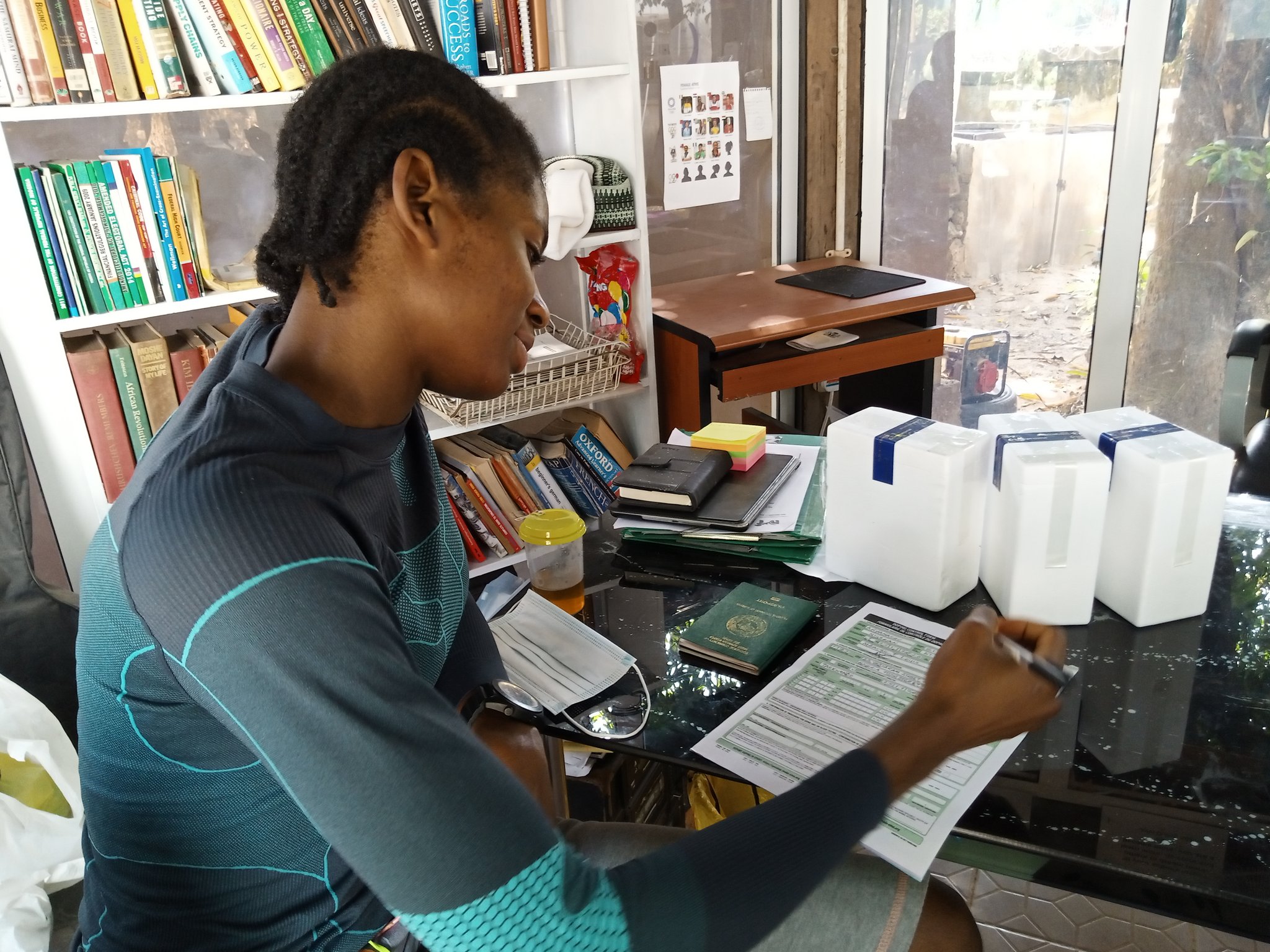 Born 1999, Elizabeth Anyanacho participated at the 2019 African Games where she won bronze medal at 67 kg. She qualified for the 2020 Summer Olympics
She also won the 2019 Nigeria Open, in Abuja, defeating Judith Usifoh
It could be recalled, that the World Anti-Doping Agency (WADA) in 2018 declared the Nigerian National Anti-Doping Committee, NNADC non-compliant with the WADA Code
As communicated on 15 November 2018, following its meeting in Baku, Azerbaijan the day prior, WADA's Executive Committee (ExCo) agreed to follow the recommendation of the Agency's independent Compliance Review Committee (CRC) to assert the Nigerian National Anti-Doping Committee as non-compliant with the Code due to outstanding non-conformities related to the implementation of its testing program.
The NNADC was asserted non-compliant by WADA's ExCo at its meeting of 14 November 2018 and which became effective on 6 December 2018 after the NNADC chose not to challenge the assertion of non-compliance.
However, following NNADC's implementation of the corrective measures required to address its non-compliance, in cooperation with the South African Institute for Drug-Free Sport (SAIDS), WADA on 21 February announced that, following a circular vote of its Executive Committee (ExCo), the Agency removed the Nigerian National Anti-Doping Committee from the list of Signatories deemed non-compliant with the World Anti-Doping Code.
The Tokyo 2020 Olympic Games will hold from July 23rd to August 8, 2021.