FC Nilayo Battle Ekiti United In Sunday's NNL Clash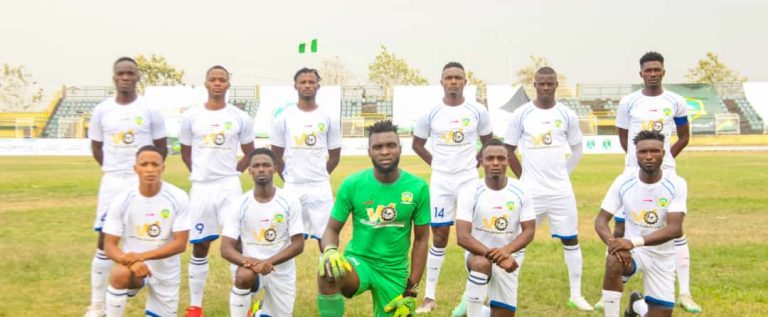 After a win against Nnewi United and a narrow defeat in the hands of Vandrezzer FC in Lagos in the first two matches in the season,, Ogun State based FC Nilayo will hope to return to winning ways in the Nigeria National League when the squareup against Ekiti United on Sunday.
The team will entertain Ekiti United at the MKO Abiola stadium, Abeokuta today, February 28, 2021 in just its third game of the season .
FC Nilayo lost their game away at Vandrezzer a deficiency Coach Sunday Olusoji has promised to address.
On his part, he said "Football is about scoring goals, my boys were impatient against Vandrezzer, they were extremely anxious and that led to a lot of mistakes, but it's an area we would continue to work on so that our quality display will yield results"
South West rivals Ekiti United are coming into the game with a lot of confidence after their 3-1 triumph over Delta Force the last time out, the last time they visited Abeokuta, it was against Gateway United and they got a draw.
Starting from 4pm today, a highly explosive encounter is expected to take centre stage in Abeokuta, the Ogun State Capital.