FCT Handball Association Launches Supporters Club, Instruments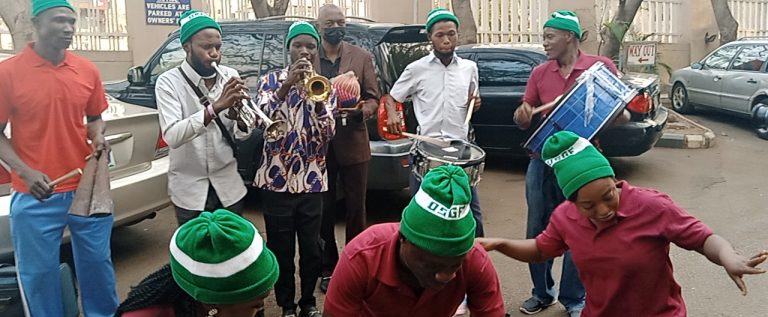 1,040 total views, 3 views today
By Amaechi Agbo
Determined to ensure effective development and promotion of the game of handball in the federal capital, the FCT Handball Association have launched its Supporters Club as well as their musical instruments, wwwbeatchoicesports.com.ng can report.
Chairman of the Association, Ambassador Dr. Edward Olutoke who disclosed this during the unveiling of the instruments, said it is part of the board's activities to reposition handball in the nation's seat of power.
He added that the FCT Handball Supporters Club is the first time the game is having a supporters club in Nigeria.
"We have just acquired state-of-the-art instruments. This is the first handball Supporters Club Instruments.
"There has never been any handball Supporters Club in Nigeria and we are going to take this to a higher level as the Lord will permit," he said.
Ambassador Olutoke also highlighted that the welfare of the players is their priority stressing that the board would soon roll out its plans for handball competitions in the FCT.
"We have several things for us to do. The priority for us are the players. If the players are not happy, there is no association.
"The players are the major resources for us. We need to take care of them whether they are winning or not and the only way they can be happy in life is to have regular competitions.
"If they train, they can compete at any level. We are paying premium attention to that," he concluded.