FIFA-banned Bility Vows To Fight On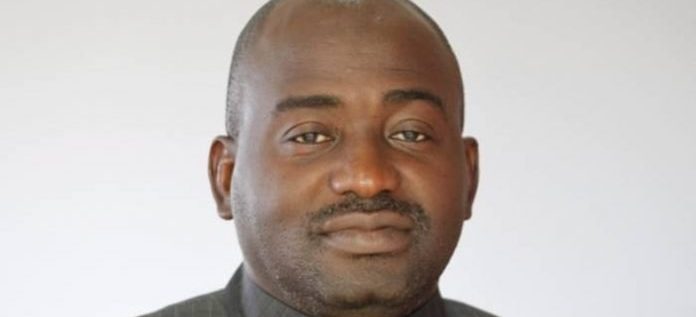 258 total views, 6 views today
Committee of the world football governing body, FIFA yesterday banned Confederation of African Football (CAF) Executive Committee member, Musa Hassan Bility for 10 years for breaching its code of ethics, reports insideworldfootball.com.
The Liberian FA president was also fined $500,000.
Bility had on Monday taken FIFA to court, challenging the world body's decision to collaborate with CAF in the administration of the continent's football.
Reacting to his ban yesterday, Bility said, "I am not surprised. They came to me (before the CAF Congress last week in Egypt) and told me I was going to be banned unless I supported the collaboration.
"They wanted me to put out a press release saying I support the co-operation. I was not going to do that because I didn't."
The threat to Bility was made by Mattias Grastrom, FIFA president Gianni Infantino's Chief of Staff. The fulfillment of the threat came via a press release issued by the Adjudicatory Chamber of FIFA's Ethics Committee saying Bility is "guilty of having misappropriated FIFA funds, as well as having received benefits and found himself in situations of conflict of interest".
The timing of the notification to Bility suggests that FIFA is once again using its Ethics body to fulfill political objectives. The threat from Grastrom that, in essence, FIFA could make the case and the ban go away, indicates a severe compromising of the Ethics process (and its independence) that once again makes it looks like a body whose function is to serve as a blunt tool for FIFA's executive and the president's office to use for personal objectives.
It once again highlights the governance crisis that CAF and FIFA have plunged themselves in to – whether Bility is legitimately guilt of the charges levied or not. Once again the timing of the judgment and the threat of the upcoming CAS case will be viewed with deep suspicion worldwide both within football, FIFA and amongst observers.
Bility explained that the FIFA Ethics judgment was for a case that was concluded in January and that he would appeal the decision. Bility's lawyer Paolo Torchetti said: "I can confirm we have received the full decision of the Adjudicatory Chamber of the FIFA Ethics Committee. We are reviewing the decision."
FIFA said in its press statement: "The investigation proceedings against Mr. Bility, which were formally initiated on 18 May 2018 (following a forensic audit of the LFA), related to the misappropriation of the funds granted under FIFA's "11 against Ebola" campaign and FIFA Financial Assistance Programme funds received by the LFA in 2015, as well as to various payments made by the LFA to (and received from) entities owned by or connected to Mr. Bility and his family."
Usually, FIFA issues the Adjudicatory Chamber's decision before it supplies the full reasoning for that decision. In Bility's case, they both came at the same time. While FIFA has been told it needs to speed up its process, it is still unusual to have both judgment and full reasoning issued at the same time – in this case almost six months after the investigation was completed and at a political sensitive timing and just over 24 hours after Bility said he would be filing a case at CAS over the legitimacy of FIFA's intervention in CAF.
That case centres around Bility's contention that the appointment of Fatma Samoura, FIFA's Secretary-General, as a 'FIFA General Delegate for Africa' is illegal and an attempt by the world governing body to meddle in the affairs of CAF.
"I will immediately file a case at the Court of Arbitration for Sports (CAS) at Lausanne, seeking to have this apex court find the 'cooperation agreement' between CAF and FIFA null and void with immediate effect," he said on Monday.
Under a proposal agreed between Infantino's FIFA and Ahmad's CAF, Samoura will be involved in CAF's governance overhaul, its day-to-day management, as well as spearhead a forensic audit of the body, between August 1 and 31 January 2020.
FIFA has never, in its 115-year history, intervened in the day-to-day affairs of any confederation.
Confederations, whilst playing a role in FIFA's affairs, are independent and only accountable to their member associations.