Late Ifeanyi George's Family To Receive N20 Million Insurance Benefit
63 total views, 3 views today
By Our Correspondent
The Management of Rangers International football club of Enugu will on July 21, 2020 hand out the sum of N20 million to the family of her late striker, Ifeanyi George Onwubiko, Bestchoicesports.com.ng reports
With the relaxation of the inter-state movement restriction by the Presidential Task Force (PTF) on COVID-19, the management of former Nigeria premier league champions, Rangers International F.C, Enugu, have concluded plans to present the family of the late attacking sensation with a cheque for the insurance benefit due the player who died in a fatal auto-crash on March 22, 2020 along Asaba-Benin express road.
In a statement, the General Manager of the club, Prince Davidson Owumi, appreciated the love expressed by the Governor of Enugu State, Rt. Hon. Ifeanyi Ugwuanyi who graciously approved and paid for a comprehensive life Insurance premium for all Rangers players and officials.
Prince Owumi stressed that July 21, 2020, has been picked as a convenient date for both the government of Enugu state, Late Ifeanyi George' family and the insurance firm, Premier Brokers Limited for the presentation.
Prince Owumi said that the occasion would be an opportunity to showcase to the world that the management holds the players' welfare in high esteem just as the government of H.E, Rt. Hon. Ifeanyi Ugwuanyi displayed its fatherly understanding in approving the proposal for the comprehensive insurance for players and officials of the club.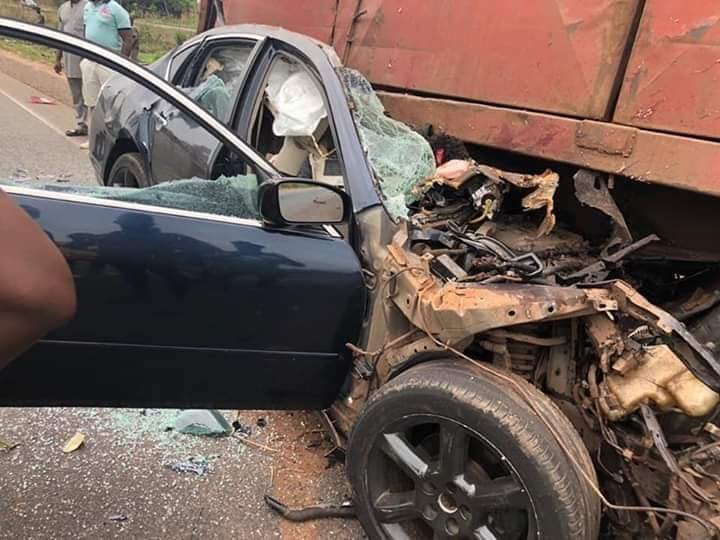 "We are sincerely happy that the much awaited time for late Ifeanyi George' family to be presented with the insurance benefit due him for featuring for Rangers International F.C, Enugu. Surely, no amount of money would be able to bring back our prized attacker to life but it's the management' strong belief that the twenty million naira (N20, 000, 000.00) insurance benefit would go a long way in assuaging the loss for the family.
"Like we have said earlier, when this management came on board, it drew up the proposal to have a comprehensive insurance policy for our players and officials to ensure they are well motivated to give their all in every situation and the governor of the state, H.E, Rt. Hon. Ifeanyi Ugwuanyi wasted no time in approving and that is what we shall be celebrating in a few weeks' time even though we would have loved to have Ifeanyi George stay with us much longer. Don't forget that this is the first of its kind in the country," Prince Owumi further said,
It would be recalled that the restriction on movements that has been in place in the country due to the COVID-19 pandemic necessitated the delay in making the cheque presentation to the late player's family.
The Management in its commitment to prioritize the welfare of the players who are the major actors has promised to professionally deliver the Governor's directives to the latter.
Consequently, Rangers Management Corporation has extended her invitation to the Nigeria Football Federation (NFF), League Management Company of Nigeria (LMC), other football stakeholders to witness this novel initiative of Enugu State Government.
The event will take place on Tuesday, 21st July, 2020 at the Rangers Camp Hall by 11am.