NPFL Matchday 13: Solid Miners Seek To Exploit Miracles At Mountain Of Fire Nest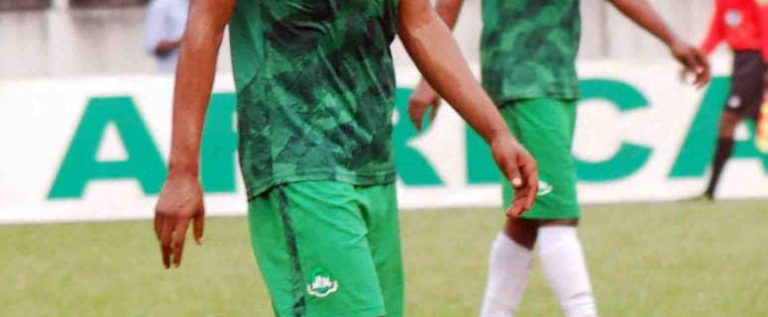 By Eche Amos
The boys, regarded as Solid Miners, Nasarawa United, will seek to explore all available miracles in the nest of their host, Mountain of Fire and Miracle FC, in the last match of the week 13 encounter of the 2020/2021 Nigeria Professional Football League, NPFL, in Agege, Lagos.
Sixth-placed Nasarawa United FC have tended to recover well from the few disappointments they have suffered this season and will be hoping to consolidate on their recent 3-0 whitewashing of FC Ifeanyi Ubah in Lafia last Wednesday by continuing their strong NPFL form on Monday afternoon against 16th- placed host, MFM FC at the Agege Stadium, Lagos.
This will require the Solid Miners showing more intensity than they did against their last away hosts, Jigawa Golden Stars, and overcoming the psychological effect of their previous three straight losses.
Though MFM will be hoping to bask in the euphoria of their goalless draw at Katsina during the midweek to cause an onslaught on the visitors, Coach Bala Nikyu feels a team like Nasarawa United should be higher up the ladder than where they currently stand and is working assiduously to extract more than his side are currently giving him, especially in the accuracy of passing from the backline to the final third.
The United gaffer said " We have to play on the front foot as any points picked up in Lagos would boost my team's quest for the top spot finish this season.
"We have to be mindful of counter attack and alert to any danger, but most importantly, we have to utilize our chances upfront for the duration."
The Solid Miners have tasted defeat only four times this season and after having a feel of the Agege Stadium on Sunday evening, appear to build on their fine start to the season when the whistle sounds against the Olukoya Boys later today.
United enjoyed the lion's share of possession the last time both teams met at same venue last season, forcing a goalless draw.
Ikenna Offor is enjoying his hot form in United's shirt, capping it with his first goal of the campaign last weekend and hopes to get higher on that.
"As for the game against MFM, we are very much ready.
"The playing turf is fantastic, and this will help bring out our best", the energetic player said.
Defensive midfielder, Victor Okoro who played all ninety minutes in the visitors' last game in Lafia is optimistic his team will leave Lagos with their heads high.
"MFM FC is not a bad side, but with the team spirit coupled with the level of our preparation, I believe we can cause some surprises here.
"I also hope to score my first goal here."
*FORM GUIDE IN LAST FIVE GAMES*
MFM FC: LLLWD
Nasarawa United FC: LLWLW
The Nigeria Professional Football League matchday thirteen fixture between MFM versus Nasarawa United comes up later today (Monday) by 4pm at the Agege Stadium, Lagos, with referee, Bashir Adamu, taking charge of proceedings.