NWFL Matchday 3: Edo Queens, Rivers Angels Battle To Be Played Under Flood Light
114 total views, 3 views today
By Our Correspondent
Edo Queens FC will Wednesday (December 23, 2020) evening host the visiting Rivers Angels of Port Harcourt at the Samuel Ogbemudia Stadium Benin-City in Week three of the ongoing Nigeria Women Football League (NWFL) for 20/21 Season.
The game which has attracted the attention of many female football followers in the country, would be played under flood lights with strict adherence to the Presidential Task Force PTF on COVID-19 Pandemic rules.
Addressing journalist at the Samuel Ogbemudia Stadium Technical Manager of the Benin-City side Rollanson Odeh, said his team is fully is ready to give the current NWFL Champions a run for their money, adding that his girls are in the right frame of mind for the game.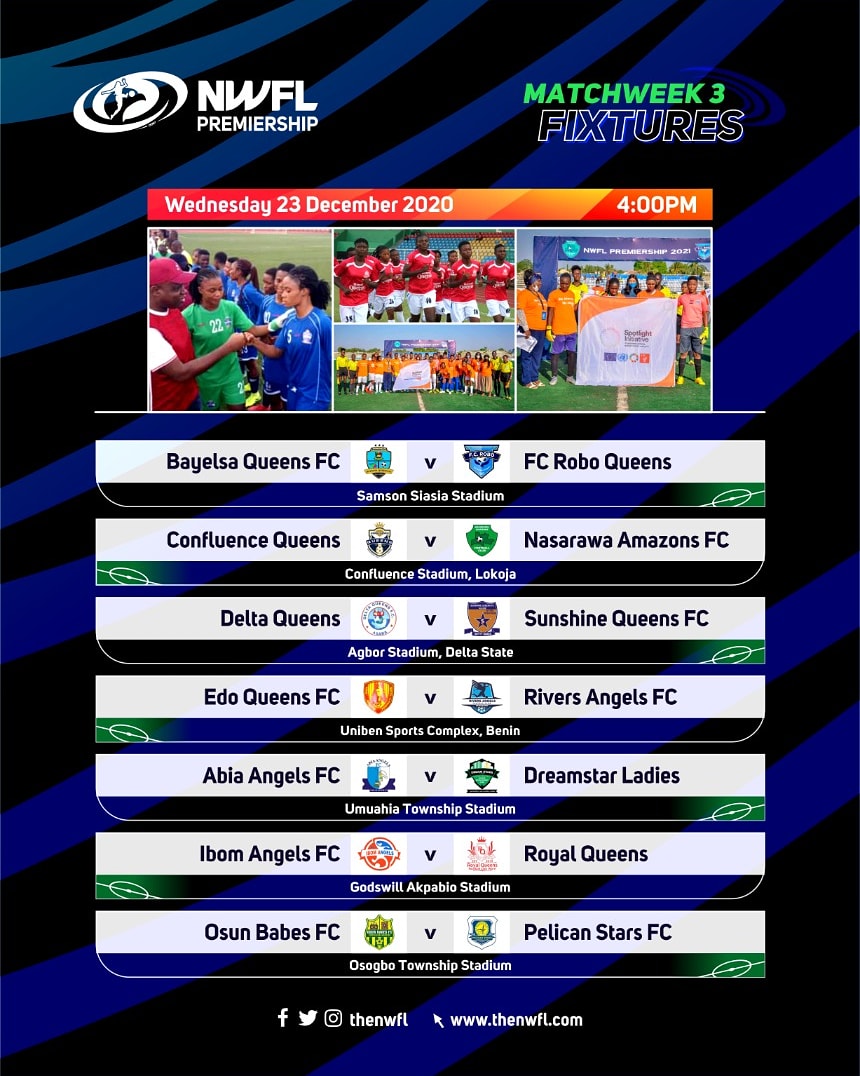 "I do not care the name given to this particular League match between Edo Queens and Rivers Angels, we are not scared of Big names, neither are we going to allow any side intimidate us. My girls are going into the game to play and win. Again these two great teams are not new to each, we respect teams for what they, but we do not fear them so we are confident that victory will be ours at the end of the 90 minutes game."
"I know that this week three League match between Edo Queens and Rivers Angels will be the NWFL Star match of the week, but i do know that Edo Queens will carry the day. What is most crucial to us as a team is getting the three points. We just pray to have a good day, because the dynamics of female football is quite different from. That of their male country. We are also very happy to have a government with listening ears, so we would work very hard to get them results.
"I used this medium also to thank our teeming fans across the country that we would definitely do our best to take our darling team Queens FC to its pinnacle of glory in Nigeria Women Football League (NWFL) premiership."