Third Edition Of AMAC Football Coaches Unity Cup Final Holds Saturday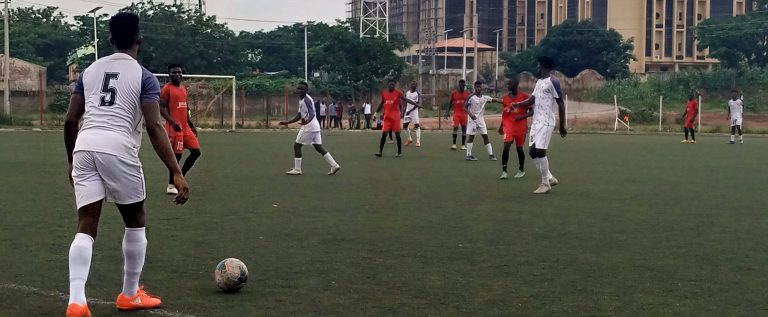 603 total views, 3 views today
The frenzy moments of football that have engulfed the seat of Nigeria's power, the Federal Capital Territory, FCT with the display of exquisite grassroots football will come to a halt on Saturday, July 23 as the 3rd edition of the AMAC Football Coaches Unity Cup final holds.
Over the past weeks, Abuja football followers have been entertained with good football display at the Area 3 Play Ground, Abuja but the curtain on the frenzy football tournament will fall this Saturday as champions are set to emerge.
Two teams that have been outstanding all along in the competition, N-Youth Football Academy and New Karu Football Academy will battle for the coveted trophy to determine who is the best among the rest
Both teams reached the final after defeating their opponents in the semi-final matches played on Tuesday.
In the first semi-final match played at the Area 3 Play Ground, N-Youth Academy defeated Aruwa View 2-1 while New Karu recorded same scoreline against Turf Arena Academy.
Both teams will lock horns in the 2022 final of the Unity Cup slated to hold on Sunday.
Meanwhile, Osayande Peter Edokpolor has continued to dictate the pace on the goal scorers chart with 8 goals so far in the tournament.
He disclosed after their group opening match in the tournament that his target is to help his team win the tournament and for him to emerge as the highest goal scorer.
Meanwhile, dignitaries including the Executive Chairman, AMAC Council, Hon. Christopher Maikalangu will be the Special Guest of the Day as well as FCT Football Association Chairman, Abba Mouktar, among others will honour the final match.