Volleyball Star Dauda Saje Determined For National Team Comeback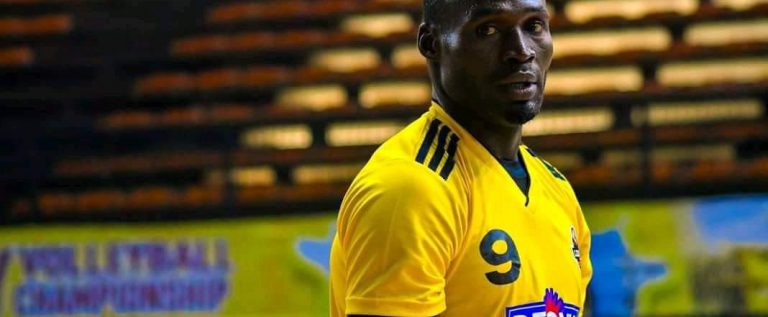 By Kuti Dare
Nigeria Correctional Service (NCS) volleyball player, Dauda Saje said he is eager to return to the country's men senior national team, Bestchoicesports.com.ng reports
Saje disclosed this during an interview session with journalists on Thursday.
The Most Valuable Player (Division one league) said whenever the call comes from any coach who is handling senior national team, he is ready to serve his fatherland.
He said, "I have been waiting patiently for the national invite to come so I know my return will be full of surprises. The technical committee have not extending an invite to me yet and it is not all the good players in the country that will be called into the national team.
My dream for volleyball is to play at the elite league and get a club outside the country but if the technical committee of the Nigeria Volleyball Federation needs my services, I will be available. I am not the best but I know that I am among the best in the country because I have good records in Nigeria volleyball since 2008 till date.
Saje expressed joy qualifying for the 2020 Nigeria Volleyball Premier League.
He said, "I feel elated returning to the Nigeria Volleyball Premier League after missing an two editions. When I heard the announcement by the Leage Management Committee, I was so glad because I and my teammates have been waiting for this moment to return where we belong".
"Winning the Most Valuable Player (MVP) at the Division one league was good although this is not the first time. This particular one is different because it came with extensive hard work and team spirit. I trained for months and the passion for the game keep me going. I thank God for everything and also my team mate for being there for me".