EXCLUSIVE: Again, 2020 National Sports Festival Moved To April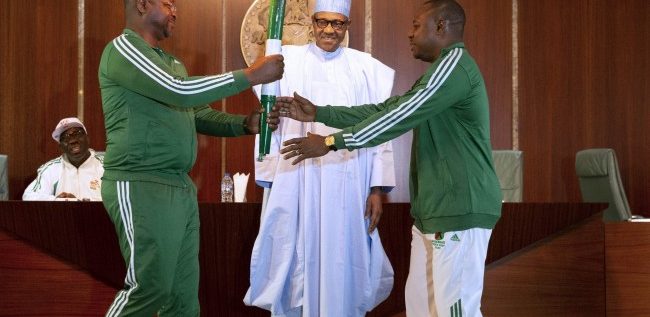 By Amaechi Agbo
Once again, with less than 5 days to its commencement, the 20th edition of National Sports Festival, NSF, slated to begin on Sunday, in Benin Edo State, has been moved to April, Bestchoicesports.com.ng can report exclusively
Our impeachable source in the ministry of youth and sports confirmed the postponment with our correspondent Monday evening.
According to source, eventhough the festival have been moved to April, the exact dates have not been decided.
Tagged "Edo 2020″ the 20th edition of the festival was slated to commence this Sunday, February 14th, to 28th 2021.
This is the 4th time the festival is being postponed.
Recall that the NSF was initially fixed to hold from March 20th through April 1 2020 but was postponed on March 17 by President Mohammadu Buhari indefinitely as a result of Covid-19 outbreak in the country.
The festival was later rescheduled to hold from 3 to 18 December 2020, but suffered another postponement as it was shifted to January 3 to 18 2021.
However, the festival was later moved again to hold from February 14 to 28 2021 which is no long tenable.
Our source further noted that the postponment was not unconnected with federal government's favourable disposition to support the festival's funding.
The source gave assurances that the festival will hold in April once the dates are specified.
Bestchoicesports.com.ng had on February 5 reported exclusively that the NSF will not hold as scheduled on February as the federal government is disposed towards shifting it to later month or to 2022.
You can also read: https://bestchoicesports.com.ng/exclusive-20th-national-sports-festival-cancelled/