My Election Into FCT FA Board Is A Call To Serve – Ayegba Ajuma
3,165 total views, 6 views today
By Our Correspondent
A new member of the FCT Football Association Board, Mrs Ayegba Pat Ajuma has stated that her election is a call to serve the people of the Federal Capital Territory
The ebullient Mrs Ajuma who was full of praise to God for making her dream come true, said that the desire to serve the good people of FCT through football motivated her to contest for a place in the board.
"It was my first time of contesting to be a board member and God, through the people, granted me this rare privilege. My election is a call to serve. I am a passionate follower of football and I have always yearned for an opportunity like this to add my own value, no matter how little, to the development of the football not just in the FCT but anywhere I found myself," she said.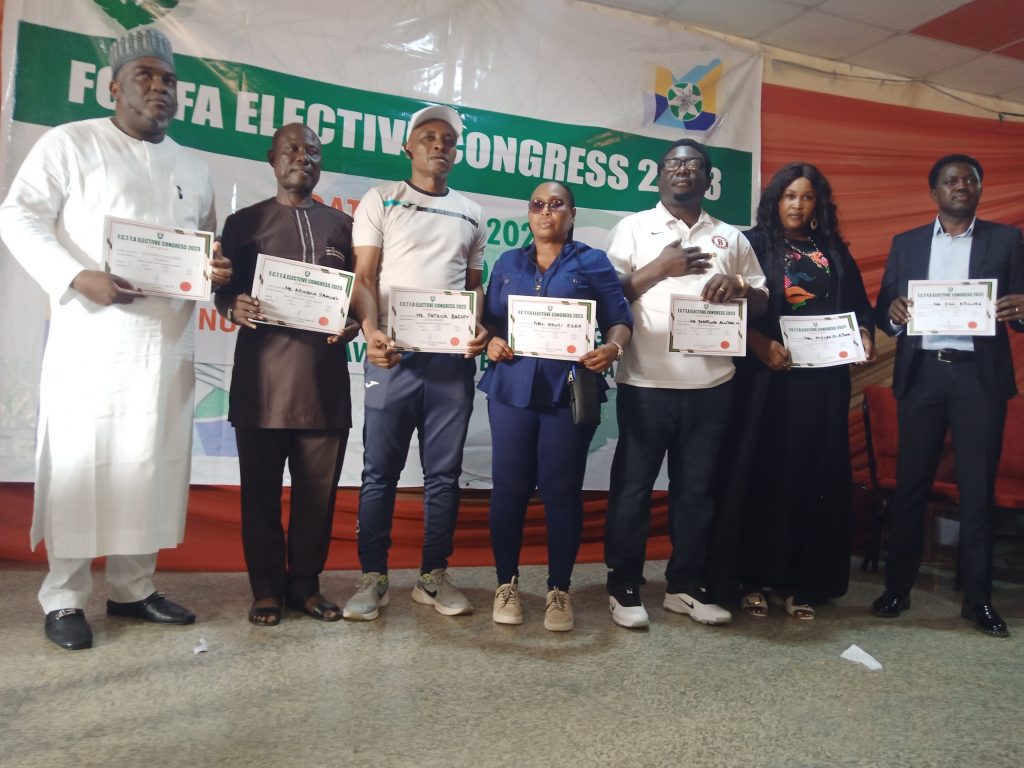 Mrs Ajuma who is an ex international handball player and younger sister to former Super Falcons goalkeeper, Rachel Ayegba, said her experience in sports and as an academy director will come handy in playing her role in the board adding that she would not let the people down.
"I have an academy and I have managed it for years now and the experience will guide me in contributing to the football development in FCT. This is a great opportunity and I will not let the people down."
Mrs Ajuma who is the Director, Winner Football Academy based in Gwarinpa, was elected into the board with 7 votes out of 12. delegates